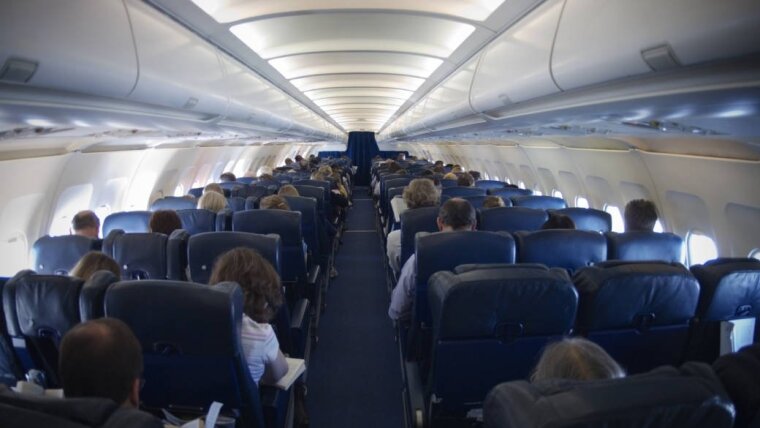 Travel by airplane: Better don't touch anything!
Prof. Dr. Jandt as a guest on SUPER.MARKT, a programme of the rbb
Passagierraum eines Flugzeugs.
Over 100 million passengers took off from German airports last year. And with them countless bacteria and viruses. Because often, where many people meet, things quickly become unhygienic. But you don't just catch a cold on an airplane. According to a recent study, you can even come across viruses in an airplane that are already several days old - and against which no herb can be grown. SUPER.MARKET was on board and tested how loaded the serving tables, aircraft backrests and on-board toilets are.
The Chair of Materials Science and the University Hospital of Jena work hand in hand here.
Click here for rbb's contribution.